firsthomebuyer.info has an extensive range of new property across South East Queensland through
our network of quality builders, new urban projects & land developments.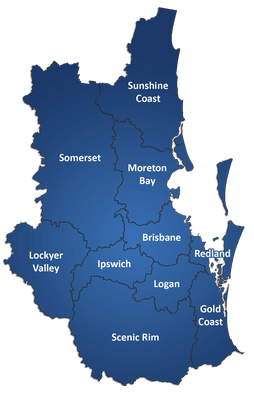 Offering you a choice of quality brand new
Apartments




Townhouses




New homes




House & land packages
Before including on our property opportunities list, firsthomebuyer.info use a specific set of property selection and purchase criteria. These are
proven, time tested checks that help you avoid making a costly mistake.
As a first home buyer you join a larger group of property owners who started out where you are - that is, taking the exciting first step to purchase their own home. We explore the different housing options available to first home buyers, the advantages that each type offers and things to look out for. We help connect the dots so that you have a sytematic approach to the most suitable finance, property opportunities and longer term plan to pay off your home sooner.
Aside from the comfort and security that property provides, home ownership offers you the opportunity to advance your financial security. The wealth of ordinary Australians has predominately been built on "bricks and mortar".
That's why it's important that your first property will perform in the medium to longer term and give you the wonderful benefit of tax free capital growth.
*
Please enquire if you are interested in opportunities outside these areas.
Brisbane Northside - Nudgee Square (
10 Weyers Road Nudgee)
Nudgee Square is a residential community of 84 townhouses in the high growth Brisbane suburb of Nudgee. Nudgee Square offers affordable new three bedroom, 2 bathroom, 1 car townhouses. For first home buyers this is a great first step into the property market with the last few in Stage 1 still available.
Prices start from $445,000. The $15,000 first home owner grant applies.
Make an appointment to inspect.