Welcome to First Home Buyer! Let me help you achieve your dream of buying your first home sooner.
I set out to create a road map with information kiosks, helpful checklists, and professional resources to make the path to home ownership a lot easier. Benefit from my professional network and experience in finance and property to accelerate your success.
With First Home Buyer, you have everything you need to navigate the complex task of buying your first home with confidence.
Service Objectives
Our goal is to help first home buyers find their home sooner.
Our focus is to offer solutions to first home buyers that fit their lifestyle, purchasing capacity and wealth aspirations.
Our experience, knowledge and connections in property and finance can offer of a great selection of new property, latest finance offerings and strategies to pay off your home loan sooner and have the best service experience.

Our team and professional network strive to give you the best service experience.
Who can benefit?
First home buyers (either single or couples)
Potential benefactors such as parents, relations or friends who would like to help someone buy their first home but don't know the best way to assist.
The search for shelter changes as we age and first home buyers will also evolve as property owners too. The key is to get your foot on the property elevator as soon as possible and start your own journey. We help connect the dots so that you have a sytematic approach to the most suitable finance, property opportunities and longer term plan to pay off your home sooner.
firsthomebuyer.info
brings together the two key services required to buy your first home -
Our team of finance and property specialists help first home buyers by using the latest finance offerings, mortgage reduction strategies and new property opportunities. We help overcome many of the obstacles for the first home buyer in relation to -
what they can buy

where they can buy

how much banks will lend
Our services are designed to save first home buyers time as well as help you into your first home sooner.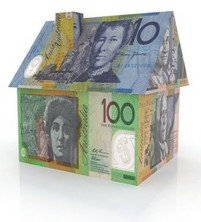 There are over 90 financial institutions in Australia competing for your valuable home loan business. With hundreds of loan products, special offers and unique features - have you really got time to research and understand the difference? It is far too much information and choice for most people to take in. As a consequence, people limit their options. The major lenders know this and you may not end up with the best finance solution.
Let an expert do the shopping for you. We've done the hard work for you. Our finance desk can match your current financial circumstances with hundreds of finance offerings. It can have a huge influence on what you can do.
We think outside the box and find lenders who can offer you the best finance package to get you into your first home sooner and the flexibility to pay offer your home loan years earlier - savings you thousands of dollars. Finding out how much you can borrow, which lenders you qualify with and the finance that suits you can make all the difference in turning your dream into a reality.
Property
Property has always been a corner stone investment for people who have become wealthy. When we look at the wealth of ordinary Australians it has predominately been built on "bricks and mortar". Australia's relatively even spread of wealth is in part due to its high level of property ownership. That's why it's important that your first property will perform in the medium to longer term and give you tax free capital growth.
firsthomebuyer.info has partnered with an extensive network of quality builders, new house & land developments, townhouse and apartment projects in major metro areas and some selected regional areas.
We can offer you a choice of quality brand new apartments, townhouses and house & land packages that qualify for the Federal Government's First Home Owners' Grant and other concessions provided by State and Local Governments.