Use of this site confirms your acceptance of the terms and conditions of this site.

Scope & limitations
The information on this web site or reports requested by you is not intended to provide you with an in-depth analysis of your specific circumstances, any property or market performance. Information is provided in good faith and sourced from Government and third party information services.
Any reports, publication and information provided may be subject to copyright and cannot be reproduced or distributed without permission.

Any information and reports generated are provided "as is" and in "good faith" to assist people in investigating services and/or products which they believe could provide a benefit or solution to their own circumstances.

Predictive pricing methods are statistical calculations. Accuracy is variable and only best "guesstimates" of probable market expectations and behaviour.

firsthomebuyer.info does not accept any warranty in relation to any action taken in reliance to information published by them or it's affiliates. We recommend that users always seek independent and professional advice or satisfy themselves the applicability of the information to their own circumstances.


firsthomebuyer.info has relationships with property and finance services providers and may receive remuneration for referrals or completed sales.
This service is free and was developed to provide visitors with more detailed information in relation to buying their first home or other related scenarios. If you have reservations about revealing personal information on this site then you should consider a face to face appointment with a finance or property professional or other industry related professional. Information submitted via online & offline forms is not disclosed to any third parties that do not have an input into the report process.
Links to other websites
The world wide web (www) or internet offers a broad spectrum of information and services. Firsthomebuyer.info may provide links to other independent websites that provide related services or information that seem useful or interesting in relation to property, finance or lifestyle matters. This site takes no responsibility for the content of these web sites. Linked sites should contain their own terms and conditions of use and we recommend you review them when using those websites.
Privacy Policy
The Privacy Policy explains the policies of firsthomebuyer.info on the collection and use of the information it collects when you access https://
firsthomebuyer.info (the "Service"). This Privacy Policy describes your privacy rights and how you are protected under privacy laws.
The site does collect personal information such as name and email address from data supplied with consent by you through this site's online forms.
The information is used to generate personalised information, bulletins, reports, simulations, etc
for you to review in relation to a service/s of interest.
By using our service you are consenting to the collection and use of information provided by you and your browsing history on www.
firsthomebuyer.info. Please do not use the "Service" if you do not consent with the full scope of our Privacy Policy.
We may use your email to provide you with product and services updates, promotional offers and other marketing communications based on the information we collect about you, such as your email address, general location, and purchase and website browsing history.
We process your personal data as stated in our Privacy Policy. You may withdraw your consent or manage your preferences at any time by clicking the unsubscribe link at the bottom of any of our marketing emails, or by emailing us at mail@firsthomebuyer.info.
What if you have a complaint?
You can make a complaint if your experience on this site appears to breach the National Privacy Principles. The site owner will act on your complaint promptly. To make a complaint, please
contact us
. If you are not satisfied with the response to your complaint, you can telephone the Commonwealth Privacy Commissioner's hotline on 1300 363 992 or visit the website at
https://www.oaic.gov.au/
.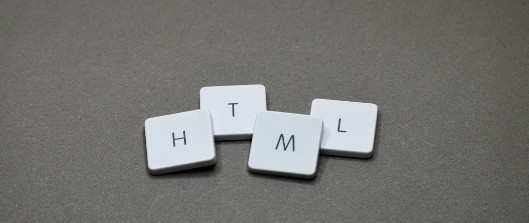 Cookie Policy
This site uses cookie technology to customise content, advertising and social media features.

The Cookie Policy explains what cookies are and how different types of cookies provide unique insight into website traffic. The Cookie Management System (CMS) also allows you to manage what cookies you give consent to.
What are cookies?
Cookies are small text files that are used to store small pieces of information. They are stored on your device when the website is loaded on your browser.
How do we use cookies?
Cookies enable us to analyse traffic to the site such as your general location and browsing behaviour on this website. This information is synced with our trusted social media, advertising and analytics partners [ie. facebook, Google]. Their analytic tools provide insights into this website's page loading speeds, web page interest and attention duration, traffic generation and advertising performance.
Our website uses first-party and third-party cookies for several purposes. First-party cookies are mostly necessary for the website to function the right way (eg. page loading speeds) and they do not collect any of your personally identifiable data.
The third-party cookies used on our website are mainly for understanding how the website performs such as
how you interact with our website,

your general geographic location (eg. country)

keeping our services secure,

providing advertisements that are relevant to you, and

assist with the design of a better website experience and help speed up your future interactions with this website.
In 2020, Google announced it would phase out all third-party cookie support.
Cookie Settings
You can change your cookie preferences any time by clicking the above button. This will let you revisit the cookie consent banner and change your preferences or withdraw your consent right away.
In addition to this, different browsers provide different methods to block and delete cookies used by websites. You can change the settings of your browser to block/delete the cookies. Listed below are the links to the support documents on how to manage and delete cookies from the major web browsers.
Cookies are useful tools to tailor your experience with the site, improve technical performance and content.
You can withdraw your consent or manage your preferences at any time by clicking on the Cookie consent banner, the unsubscribe link at the bottom of any of our marketing emails, or by emailing us at mail@firsthomebuyer.info.